After releasing two themes (Portofolio and Elemag) last month, we're excited to release our next theme called The Wedding. As you can tell from the name, it's a wedding WordPress theme :).
We're still doing some test on the theme and we plan to release it in the next few days. Here's a little teaser to get you excited as well!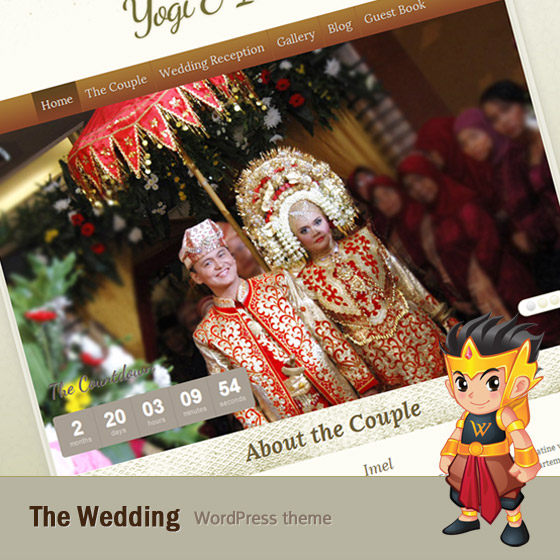 Several features worth mentioning
Count down and count up timer, this timer countdown your wedding date and when the defined time has been reach it will count how long you have been married!
Slideshow and gallery custom post type
Custom taxonomy for gallery post type
2 custom widgets (Flickr and Latest tweet)
Custom page templates (Blog, Archives, Full Width)
Not to mentions tons of features on our WarriorPanel!