We happy to announce the winner of our HardWork theme give away contest! The contest started last week and has just ended yesterday.
Some of you must be wondering how we decide who will be lucky to win our awesome theme. Well, to make it fair we use  Calculator on one of our computer, close our eyes and then randomly type numbers from the keyboard. The numbers represent the comments order number in this post. Number 9 was not included because were only 7 people leave their comments on the post.
The numbers that showed up were: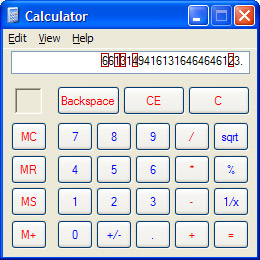 If you wondering how we count the comments, this image would explain it better than me.
And the winners are…
Dani (godfatherXXXX@hotmail.de)
Valentinas (v.bakaXXXX@gmail.com)
Oonly (yudXXXX@gmail.com)
mastersson (pupuandXXXX@yahoo.co.uk)
katy (katykjrdXXXX@gmail.com)
Congrats to all the winners! We will contact you soon via email, please make sure you replied our email within 7 days after this announcement.