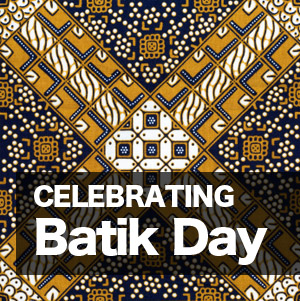 Yesterday on October 2nd, all of the people in our country, Indonesia celebrate Batik Day. Batik is Indonesia's traditional clothing that was made using manual wax-resist dyeing technique.
Batik was awarded by UNESCO as a Masterpiece of Oral and Intangible Heritage of Humanity on October 2, 2009.
Batik is usually worn on formal occasions not only in Indonesia but also in other countries.
We also would like to to celebrate Batik Day here on ThemeWarrior, so we would like give you a special discount on all of our themes. Just enter "BATIK" (without quotes) as a discount code when you purchase our theme and you'll received 25% discount! That means you will only pay $21.75 for Standard Package and $36.75 for Developer Package.
This discount code will only last until October 31st, 2010 11:59 PM.
New Payment System
As you probably noticed, yesterday we changed our payment system to E-Junkie. We feel that our old payment system was a bit difficult to adapt and made the checkout process take a lot longer. We hope that after using E-Junkie there will be no more hassle when you purchase our themes.
Don't forget to follow us on Twitter and be our fans on Facebook to get latest updates and promotional campaign from ThemeWarrior.