Poris is our simple and clean WordPress for blogging. Poris is responsive from top to bottom and bundled with easy to to use theme options to help you manage and configure the theme.
Start your blogging experience now using Poris WordPress theme.
Please note that the free version doesn't come with premium support and documentation.
May 3, 2016
May 22, 2019
v1.1.1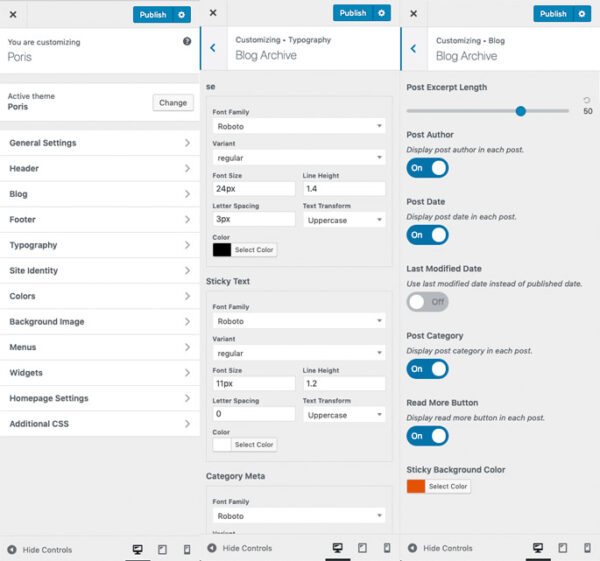 Complete Customizer Settings
Poris comes bundled with lots of settings to help you to make the theme as unique as possible and suits your need. You can easily change the colors and typography, you can also enable/disable specific features by a single click.
Need Custom Work Done?
Use Our Service
We can help you with WordPress customisation or creating custom WordPress themes or plugins from scratch. Send us a message now.
Send Message